West Palm Beach Hotel and Residences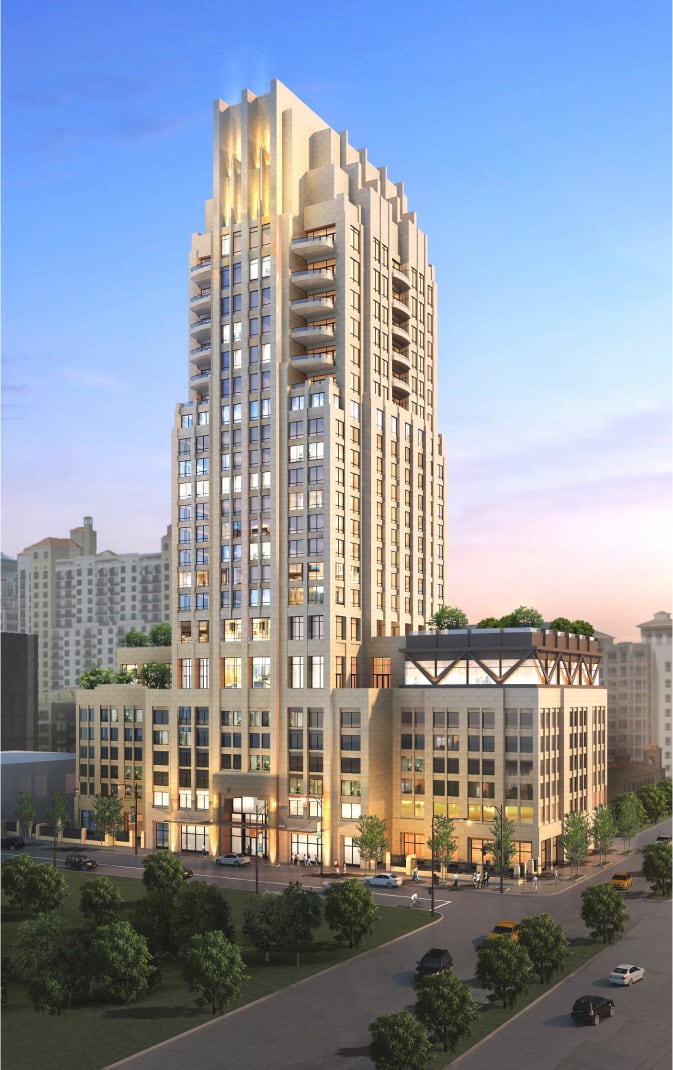 This building is destined to become a recognizable downtown West Palm Beach icon. It has a distinctive architectural character providing visitors with iconic resort lifestyle opportunities.
Client

Jupiter Realty Company, LLC

Location

West Palm Beach, FL

Size

220 Guest rooms
30 Residences

Status

In Progress
Our design distinguishes the individual components of its classical origin: the base, middle and top. The base exudes liveliness and rich detail, enhancing the pedestrian experience and sense of arrival. The middle section is less detailed, with the top providing an elegant resolution and a distinct connection to the sky.
Recalling Art Deco grandeur, the proposed resort and residences evoke charming, timeless qualities. The future classic embraces Palm Beach history, with galleries, niches and coved ceilings. Rooms offer stunning views to the East overlooking downtown West Palm Beach, the Intercoastal Waterway, Palm Beach and the Atlantic Ocean. High ceiling heights and fenestration enhance the spacious rooms. Interior finishes are chosen for elegance and functionality.
Residences will receive complete access to hotel services and amenities, a short distance from downtown West Palm Beach. Amenities include a 5,000 sq ft fitness center and pool, 11,000 sqft lobby, bar, restaurant and a private dining area. Back of house operations, will occupy 14,000 sq ft. The development also includes a world-class spa and street level retail shops.