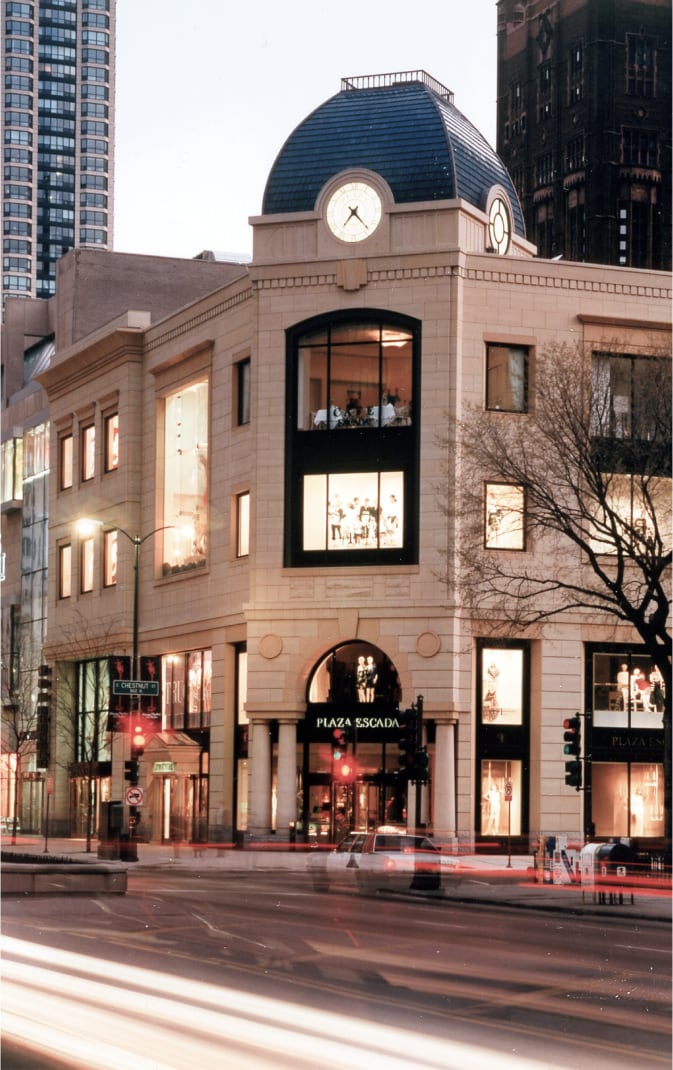 Nestled in a neighborhood of high-rises, Plaza Escada brings a unique character to this retail environment. Its modest scale and charming details make it unlike anything on its block. The entrance is set on a 45-degree angle from Michigan Avenue, supporting a corner clock tower and large display windows.
Client

Gerstien Interests, Ltd.
Marshall Holleb (Holleb & Coff)
U.S. Equities Realty Inc.

Location

Chicago, IL

Size

87,500 square feet

Status

Completed, 1992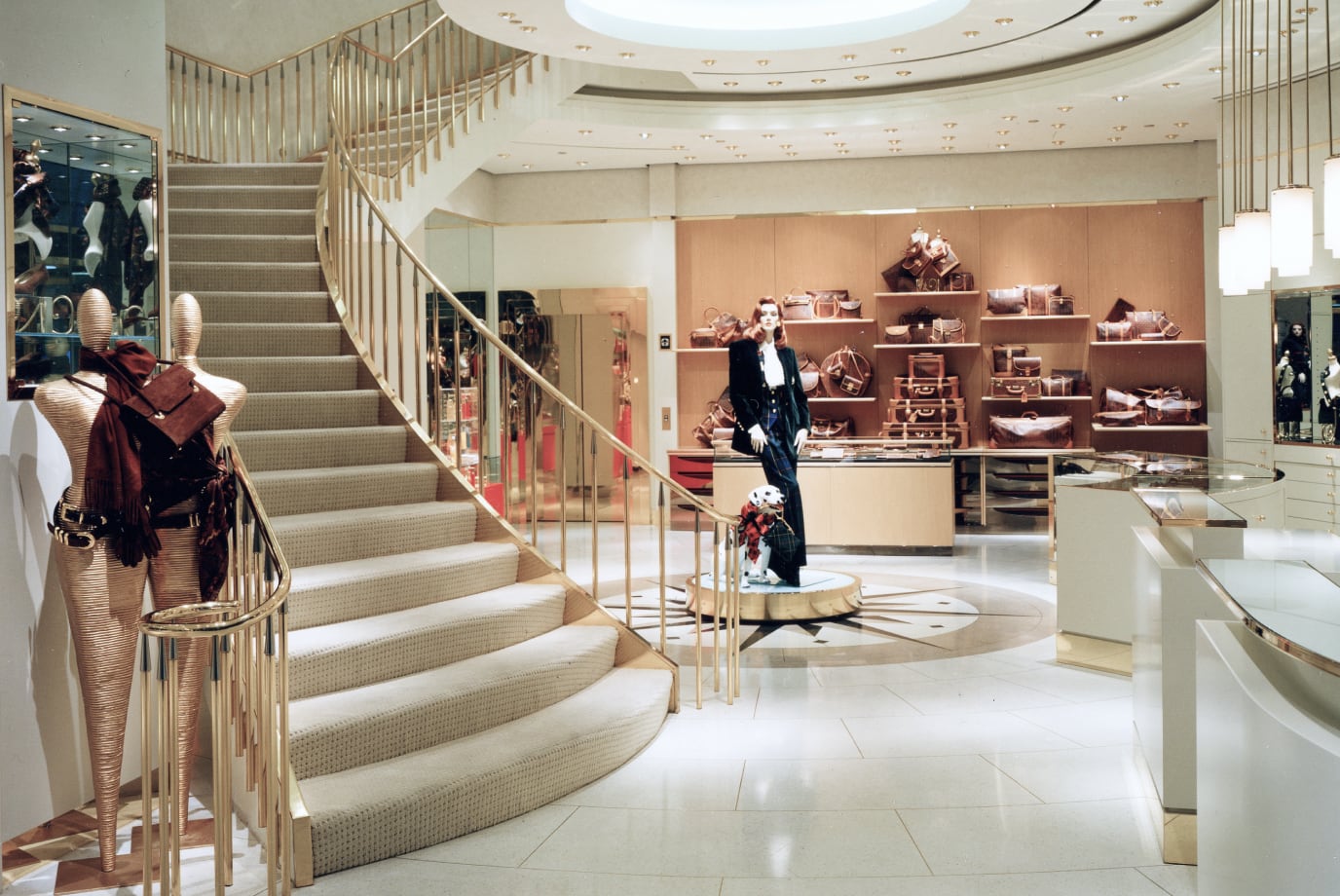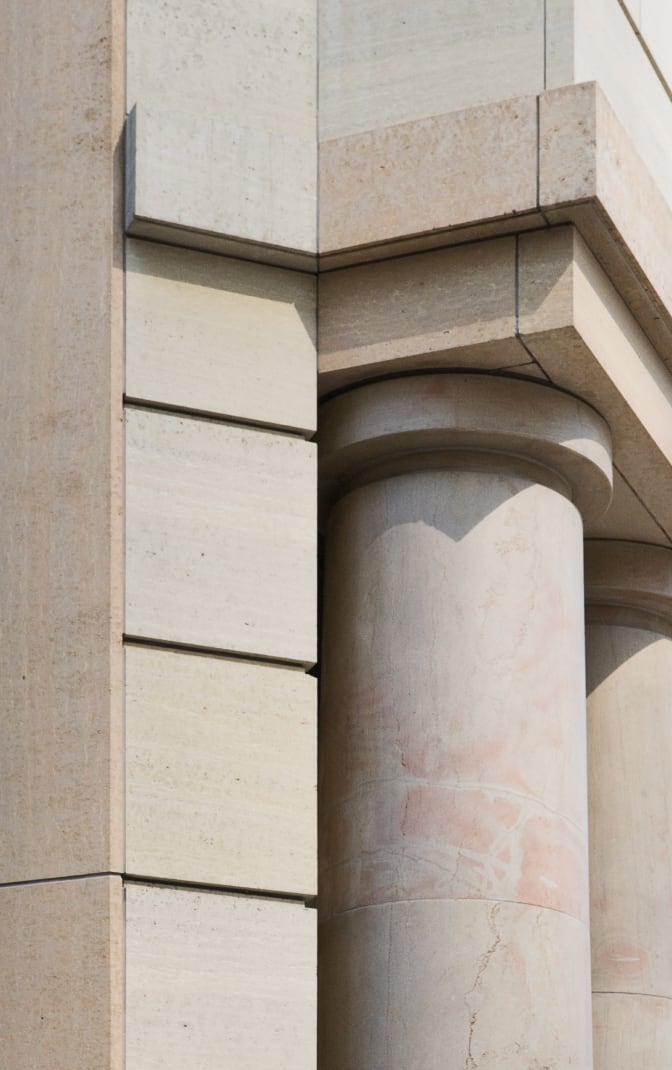 Traditional French overtones permeate the design, bringing European flair to this thriving commercial intersection.