Carbide and Carbon Building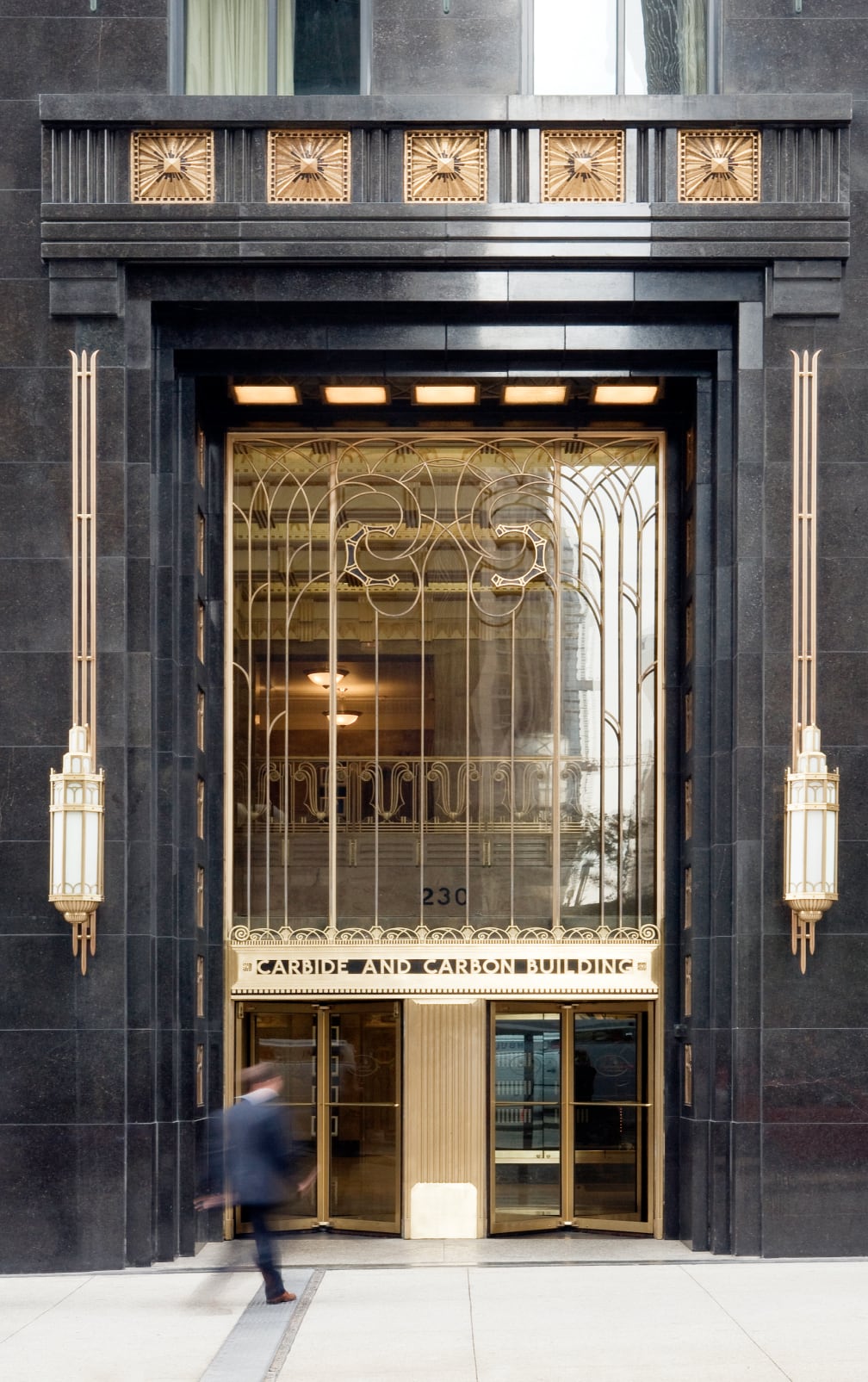 With its polished granite base, black marble, bronze-ornamented entrance, dark green and gold terracotta cladding, and dramatic gold-trimmed tower 40 stories above legendary Michigan Avenue, the Carbide and Carbon Building has rightfully earned its designation as an official Chicago architectural landmark.
Client

Mark IV Realty Group

Location

Chicago, IL

Size

383 hotel rooms and suites

Status

Completed, 2004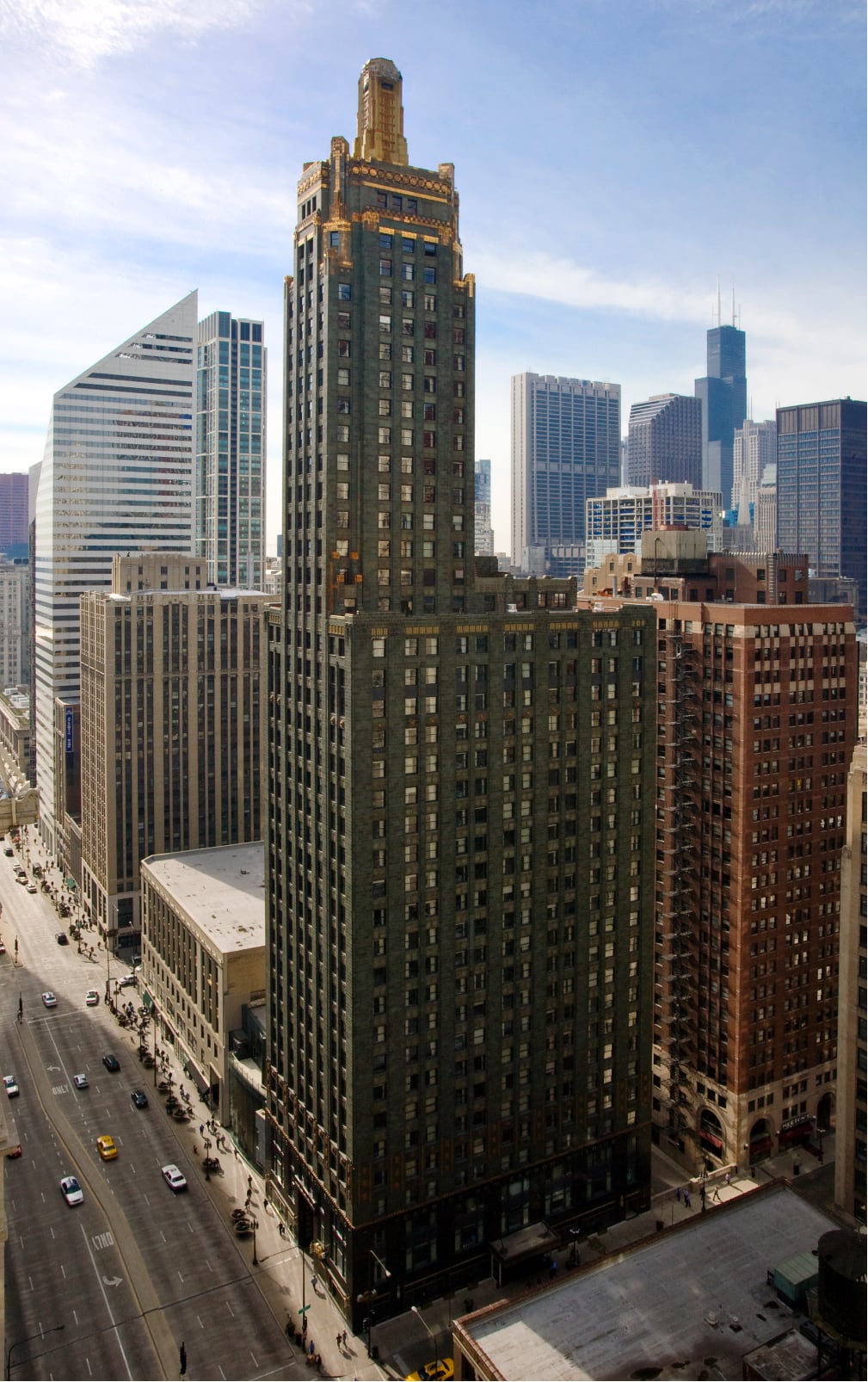 Transforming this classic 1920s office building into a full-service 21st century hotel, while preserving its signature Art Deco massing and details, proved to be a challenging exercise in architectural problem solving. Dealing with a pre-existing structural system that had been created to accommodate office use and an exterior envelope that could not be significantly altered, required a keen sensitivity and a meticulous attention to detail.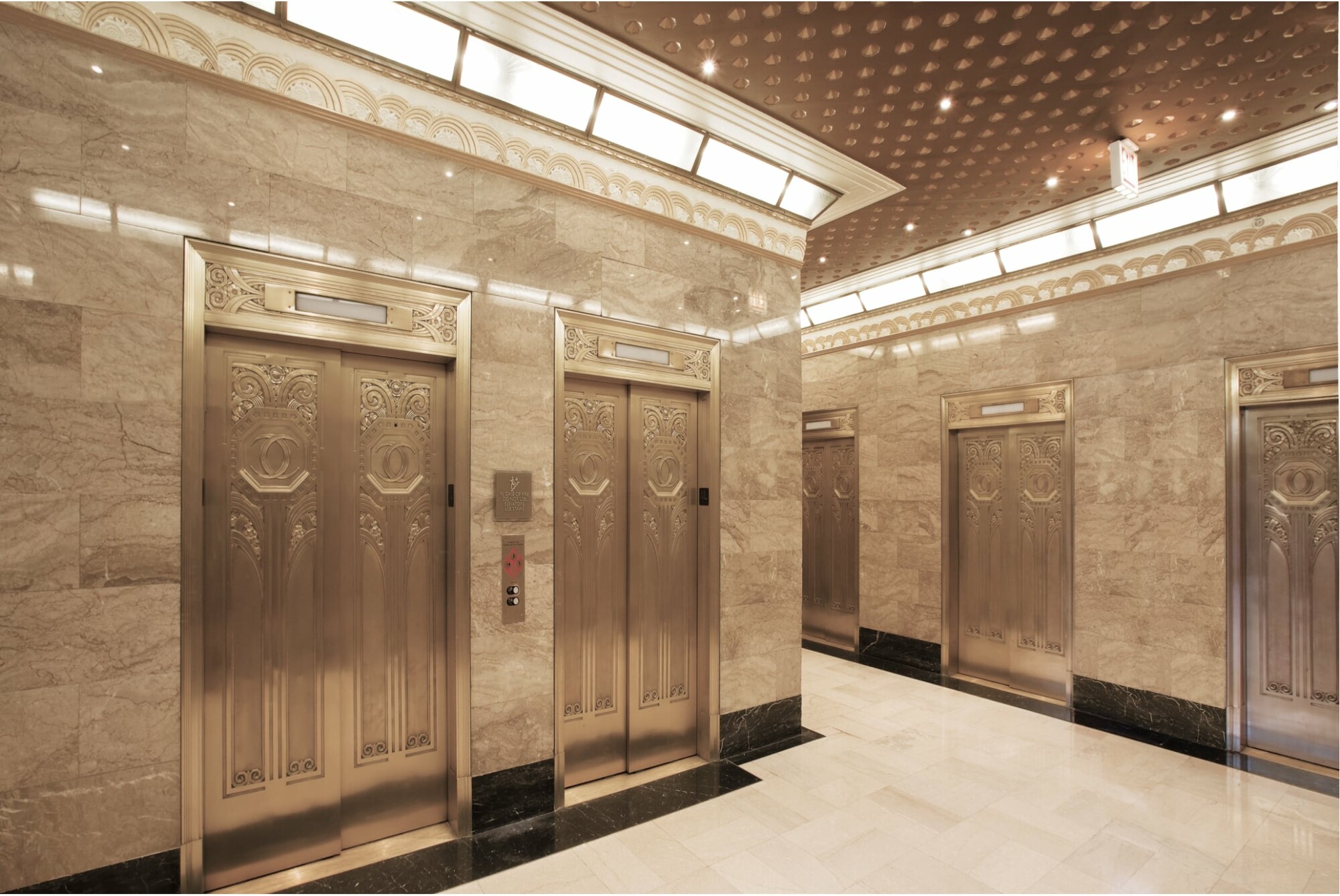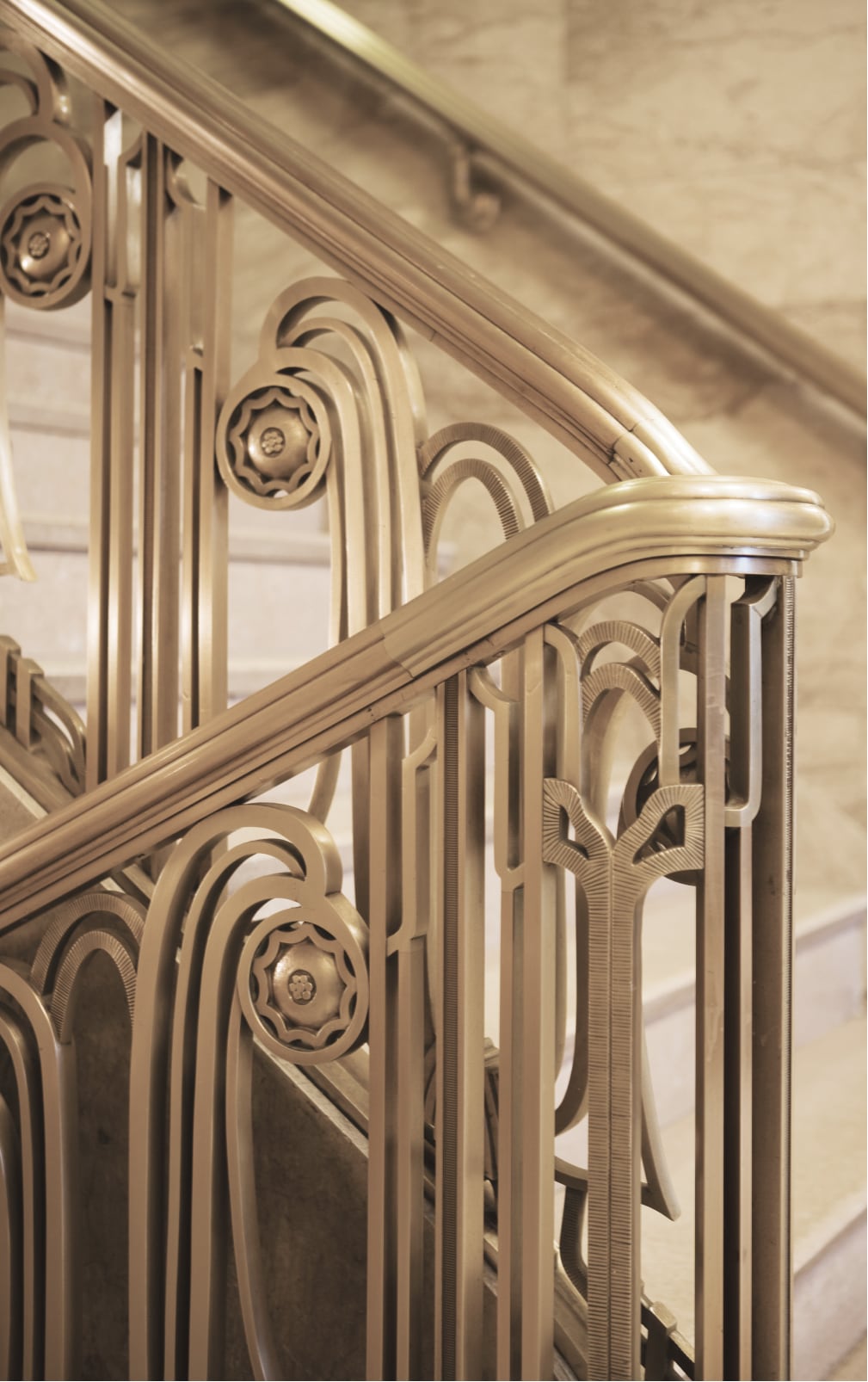 The conversion of office floors to hotel rooms required replacement of an exterior fire escape with an enclosed fire stair within the building, along with replacement of all mechanical, electrical and plumbing systems.