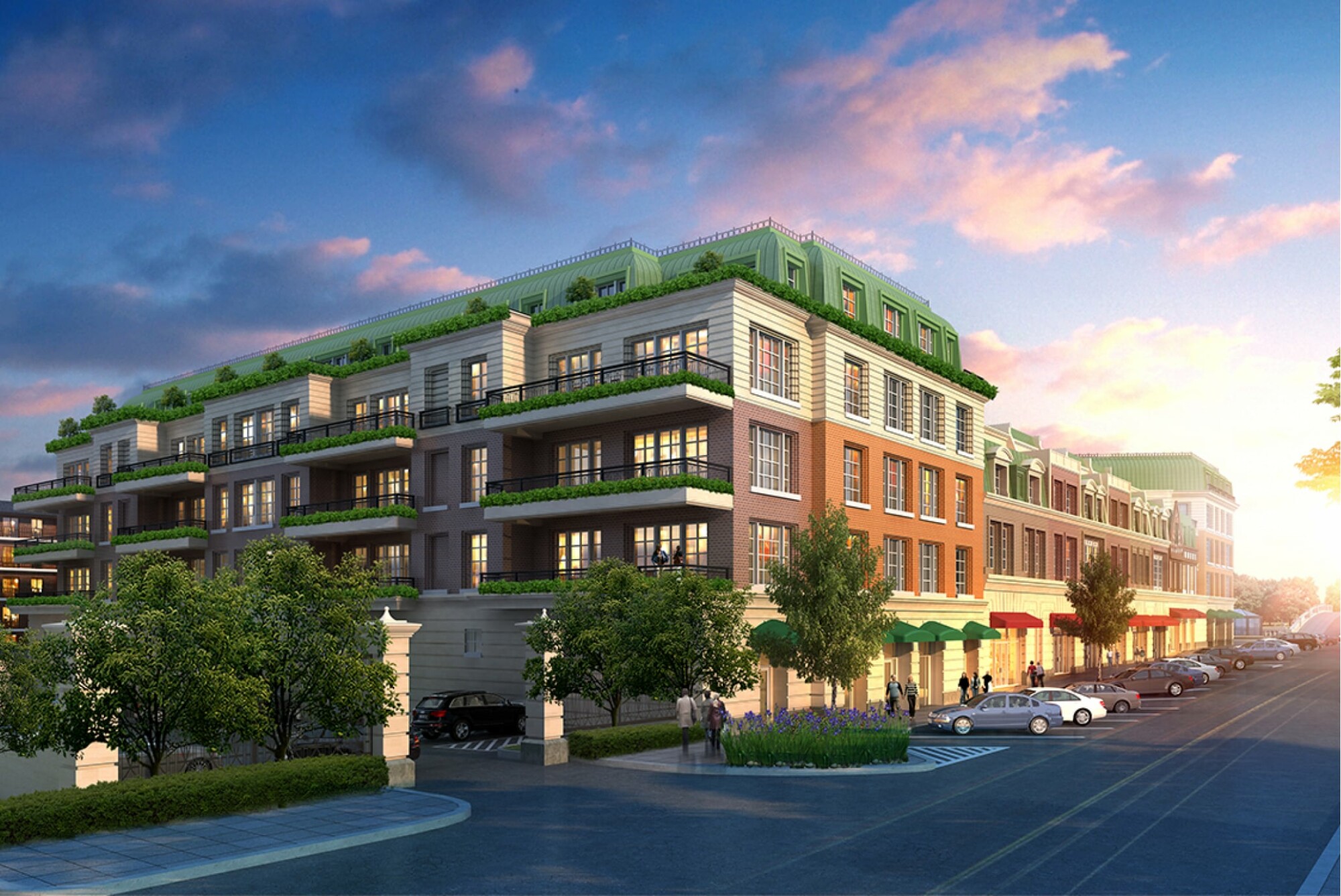 Revamped One Winnetka project gets final nod from village council
One Winnetka has once more won final approval from Winnetka Village Council in a series of split votes Tuesday.
The votes to rezone property, approve planned development and subdivision requests, grant special use permits and variations, and OK an amended development agreement with the village will allow David Trandel and Stonestreet Partners to move ahead with the retail-residential project in downtown Winnetka.
"At this point I'm guardedly optimistic," Village President Chris Rintz said. "The applicant still has a lot of work to do to make the project work, but his hurdles with the village are complete."
The complex still features two five-story and one four-story building to be built at the intersection of Elm Street and Lincoln Avenue. The first floors will contain almost 30,000 square feet of retail space, while the remaining floors will contain 58 residential apartments, condominiums and town houses. The plan includes underground parking with 115 residential parking spaces and 131 public, retail and Metra commuter spaces, plus 33 surface parking spaces.
After more than two years of debate over the project, no members of the public spoke for or against One Winnetka.
Rintz and council members Ann Wedner, John Swierk and Scott Myers approved each of the motions, while members Penny Lanphier and Robert Dearborn voted against each of them.
Dearborn told Rintz that decisions by Winnetka's Design Review Board, which is now charged with reviewing and approving materials and design changes for One Winnetka's east wall and a parking lot retaining wall, should come back to council to ensure that the board's decisions are in line with what the council wants.
Council agreed Oct. 2 to have the board review whatever Trandel's design team comes up with, after Rintz, Lanphier and Dearborn said they didn't like the materials the project envisaged for those areas.
Rintz said the Village Council gave the review board "carte blanche to negotiate with the applicant, and I expect them to do a rigorous job."
Rintz normally does not vote on village issues, but did so after Trustee Andrew Cripe again recused himself. Cripe first abstained from voting when the One Winnetka ordinances were introduced Oct. 2. At that time village resident Marc Hecht claimed Cripe had a conflict of interest in the case.
Winnetka approved One Winnetka in January 2017, after talks and hearings that began in 2015. In December, Trandel said he needed to lower project costs and asked to eliminate two parking garages from the retail-residential complex, which he estimated could cut $5 million from his costs.
Trandel thanked the council, before noting that he and his team have now been through 32 public hearings on the project.
"I'm going to miss you guys," he joked.
Source: Chicago Tribune
Next Article