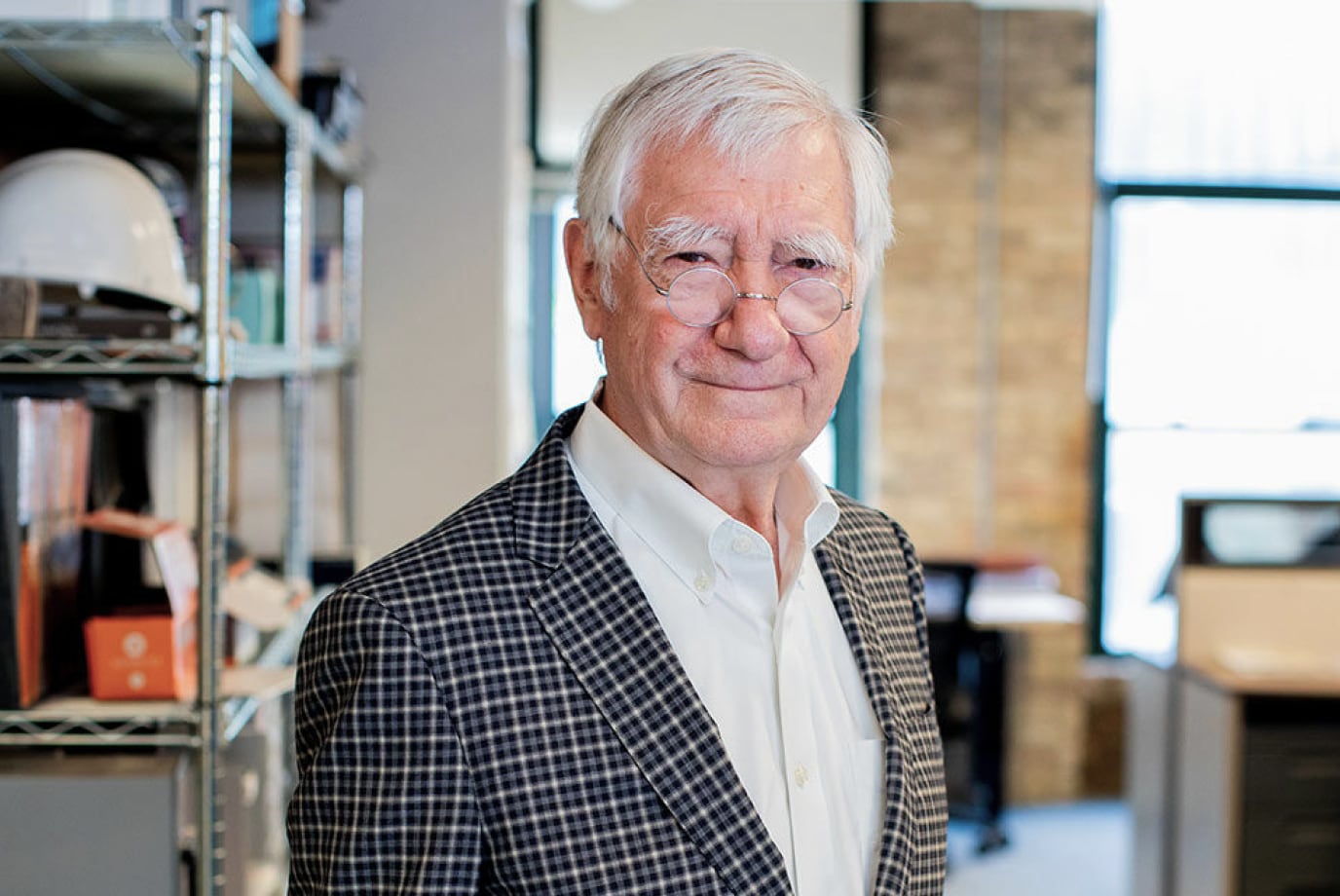 Architect Lucien Lagrange embraces studio approach as firm celebrates third anniversary
Chicago-based Lucien Lagrange Studio cites notable projects and expanded pipeline
Renowned for Chicago landmarks such as the Waldorf Astoria and Park Tower, Lucien Lagrange entered a new phase in his storied professional career in 2016 by reorganizing his eponymous firm and establishing Lucien Lagrange Studio. Celebrating its third anniversary this month, the 15-member interior design and architectural studio is poised for growth as its services and project pipeline are expanding.
Joined by principals My-Nga Lam and Alfredo Marr, Lagrange reimagined his practice to better reflect a more hands-on, collaborative design approach. Lam, with an extensive background in residential and hospitality architecture, serves as the firm's Design Principal while Marr brings expertise in managing large-scale, complex projects as Managing Principal. Together, Lagrange, Lam and Marr are leading an evolution of the firm that seeks to apply a human-centric design philosophy to its ever-broadening portfolio of residential, hospitality and mixed-use projects.
Known locally for its distinctive structures that elegantly dot the Chicago skyline, the firm's recent portfolio reaches beyond its home city, ranging from the Chicagoland suburbs to metropolitan areas across the United States – and even around the world. Current projects for the Studio include The Butler, a high-end condo development in Oakbrook; 8000 North, a luxury apartment building in Skokie; the Hard Rock Hotel in Kansas City; and the Mansard Hotel in Saudi Arabia.
"Architecture is a part of who I am, and something I have had the privilege of practicing over the past 35 years. With the careful involvement of three principals taking lead in all aspects of our work, our projects are pushing boundaries to reach new levels of architectural excellence. Our collective aim is to deliver—and exceed—on our promise of enduring, thoughtful design," said Lucien Lagrange, AIA, founding principal of Lucien Lagrange Studio.
In the near term, Lagrange and his team will be leading in the architecture and design of projects in new markets including Kansas and Florida, all while maintaining firm footing in Chicago. Along with its geographic expansion, Lucien Lagrange Studio will continue its focus on an extension of its services, including an emphasis on its interior design capabilities.
"While we are very proud of our strong heritage in Chicago, we're also excited to bring our design philosophy – grounded in a sense of place, refinement, security, value and livability – to a variety of project types and locations," said Lagrange.
Source: Prism